Pool & Spa Chemicals
Branon's Pool has a variety of chemicals in store – come stock up for the entire season!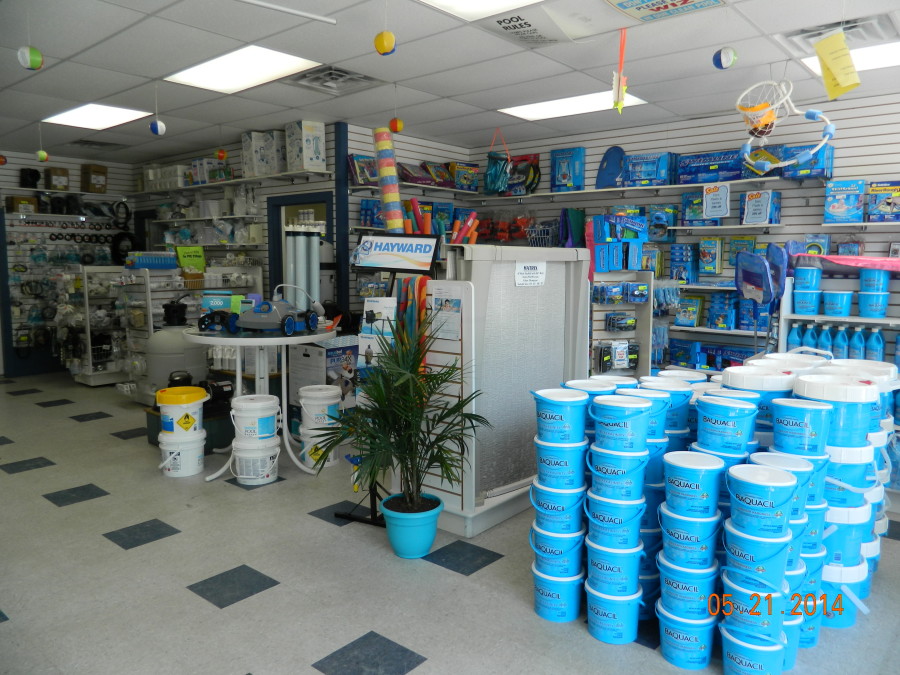 Chlorine, Bromine, Non-Chlorine – you name it!
Take a look at a few of the brands we keep in stock.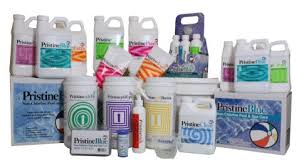 Going Non-Chlorine just got easier! Water treated with Pristine Blue feels softer and does not have that chemical odor smell. Safe for the Environment!
Gentle on Equipment & Liners
Safe for Swimmers eyes & Clothing!
LOW MAINTENANCE! Enjoy the pool – only treat every 2 weeks!
Overall Better Water Quality
Can be used in Swimming Pools, Spas & Hot Tubs
Enjoy a Clean pool all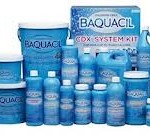 season long! Baquacil features a 3 step, chlorine free process for the path to a clear pool.
Lasting strength against bacteria with Baquacil Sanitizer & Algistat
Non-Chlorine Oxidizer to kill organic compounds
Gentle on Water, Eyes, Skin & Equipment
With 1 application – bacteria is controlled for 10 to 14 days!
                          Chlorine based chemicals that shock and sanitize your pool!
Problem Water? Problem solved – with POOLIFE Shocks & Oxidizers
Simple; Weekly steps to ensure a sparkling clear swimming pool
Beats All bacteria – seen & unseen throughout the pool season
Low Dose – weekly treatments to keep water crystal clear!
           Non Chlorine based Spa & Hot Tub regimen to help maintain healthy and clear water all year round!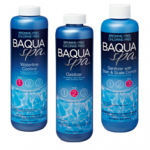 3 Step weekly maintenance to keep clarity in check
Safe for Skin, Eyes, and Bathing Suits
Non Chlorine system and no chemical smell